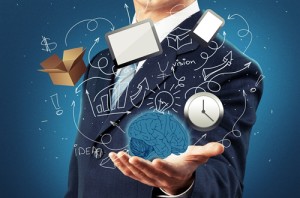 Pique Solutions LLC provides management consulting and market analysis services to Fortune-500 technology vendors and their customers in the United States and the European Union. Pique Solutions specializes in competitive assessment and strategy formulation, economic justification of technology procurements and migrations, and development of product, channel, and partnership strategies.
Pique's Economic Justification Practice provides our clients and their customers with an expert team of business and technology consultants specialized in Business Value Assessment (BVA) of technology acquisitions and migrations and development of Return on Investment (ROI) and Total Cost of Ownership (TCO) Business Cases and roadmaps for optimization of technology infrastructure on both the business and the technical levels.
We have determined that the traditional consulting model of relying on in-house expertise is not effective in delivering the desired highly-specialized skills to our clients. Therefore, unlike traditional consulting firms, Pique Solutions uses an innovative hub-and-spoke model to staff projects with technology and business consultants and Subject Matter Experts whose skills and expertise precisely match the project requirements. To this end, we actively manage a large database of renowned independent experts, recognized thought leaders in their domains. This model enables us to provide supreme value and an extremely high return on investment to our clients.
Pique Solutions was established in 2003 by former consultants of leading strategy consulting houses, including: AT Kearney, Booz Allen Hamilton, and Accenture. Our consultants are MBAs and Ph.D.s from top universities who possess 10+ years of experience in business and competitive strategy development, financial modeling, and market analysis in the technology domain.
Our exclusive focus on the technology sector, and 15 years of experience in consulting to senior executives at global companies, enables us to identify unapparent opportunities and develop effective approaches embedded in industry best practices.