The market research industry is plagued by erroneous data collection processes and lack of effective sample control and validation. This is predominately caused by the fact that the majority of for-purchase customer panels contain a large percentage of "gamers" and obsolete data.
Pique Solutions is a leader in providing fast and reliable market research and analysis. Our methodology reduces the primary market research time-to-completion by over 50% (compared to industry standards), enabling Product Managers to validate their concepts and gather customer product requirements and feedback at unprecedented speed. Our proprietary opt-in database of IT and business decision makers and strategic partnerships with leading and proven panel vendors around the world allow our clients to access a proprietary panel of over 200,000 pre-screened IT professionals and customers in various verticals and product segments in over 40 countries.
Our Market Intelligence Practice includes the following methodologies:
Online Surveys via a proprietary panel of pre-screened and qualified IT and business decision makers and customers
Telephone Surveys of pre-screened and qualified IT and business decision makers, channel partners and customers
Focus Groups of qualified IT professionals and customers
Emphatic Design and Customer Visits (exploratory ethnographic techniques of identifying customer needs
Secondary Market Research (compiling and synthesizing publicly available analyst research and market intelligence)
Hands-on Benchmarking of client's and competitor technologies
Since 2016, Pique has collaborated with a Nevada-based research firm, Prodigious Research, on sourcing hard-to-find participants into Pique's market research studies. By creating a formal alliance in 2022, Prodigious and Pique's clients benefit from direct access to the two companies' extensive high-quality opt-in proprietary databases of IT and business decision makers who are willing to candidly share their experiences with a great number of on-premises and cloud solutions.
Our alliance with Prodigious Research assures timely acquisition of verified market data across the following typical research engagements: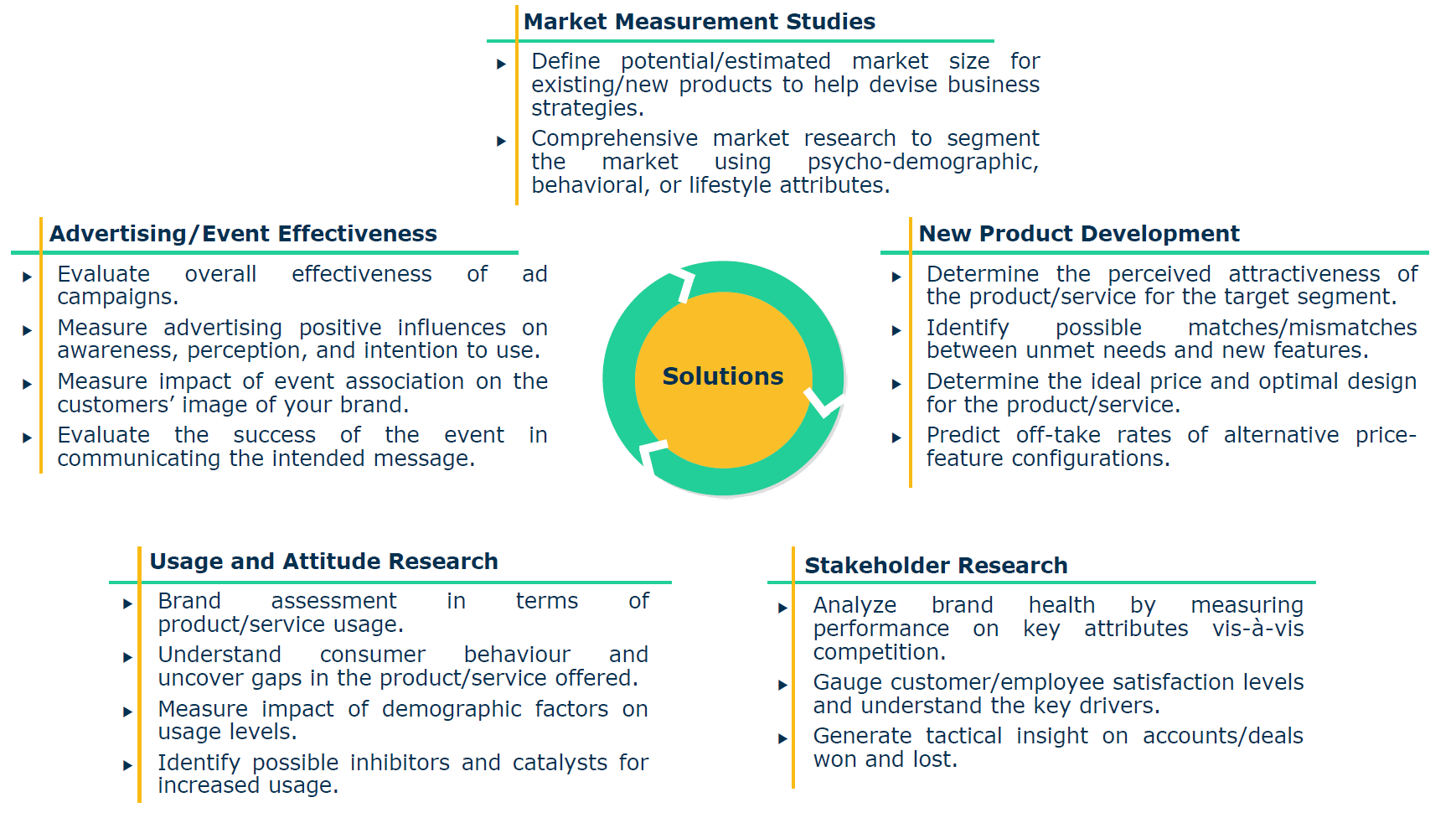 Prodigious Research is a Nevada-based company that specializes in qualitative and quantitative online market research and CATI methodology. Prodigious actively manages proprietary opt-in panels of senior IT and business decision makers in companies of all sizes and geographies.